All things come to an end
January 14, 2008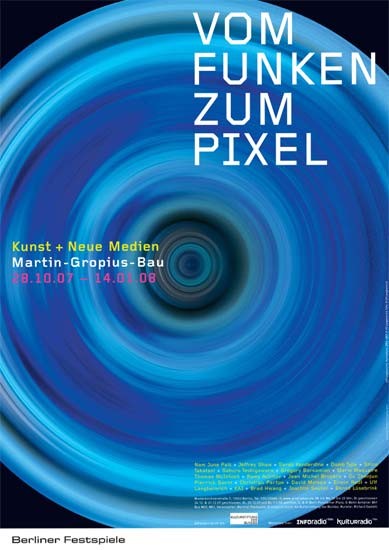 Who hasn't took the chance to go there, by now is pretty late. "Vom Funken zum Pixel" media art exhibition is closing today. The Martin-Gropius Bau in Berlin  in Berlin was staging it for approx 2-3 months now. You might still catch it, when you run, it's closing at 20:00.
Why i bother telling you ask? After closing, I will go there gearing down, because I had the pleasure and honor of having "The Invisible Shape of Things past" being exhibited there. This installation/work/sculpture/prints are a work i did together with Joachim Sauter over 10 years ago. Since then it was exhibited(and evolved) just a handful of times.
What remains now, is to put it back into boxes. And to look forward to the next exhibition. coming soon.
Technorati Tags: mediaart, ishapes, art, exhibition</p>